Fund Overview
Access the return potential of Private Equity in an Evergreen program.
Evergreen Private Equity Program
Turn Internal Rate of Return (IRR) into Rate of Return (ROR)
Gain private equity target allocation with a single investment
Maintain private equity target allocation through reinvesting distributions
Private equity asset allocation tool
RCP Advisors, Sub-Advisor
$10.8 Billion North American lower middle market buyouts specialist firm since 2001
Access to top-tier North American lower middle market private equity managers
Extensive experience in Primary, Co-Investments, and Secondary strategies.
Only Investment Vehicle to Access RCP Advisors' Secondary, Primary and Co-Investments
Available Only to RIAS & Family Offices
Invest alongside long-term investors with aligned interests
Limited capacity investment opportunity
Investor friendly fund structure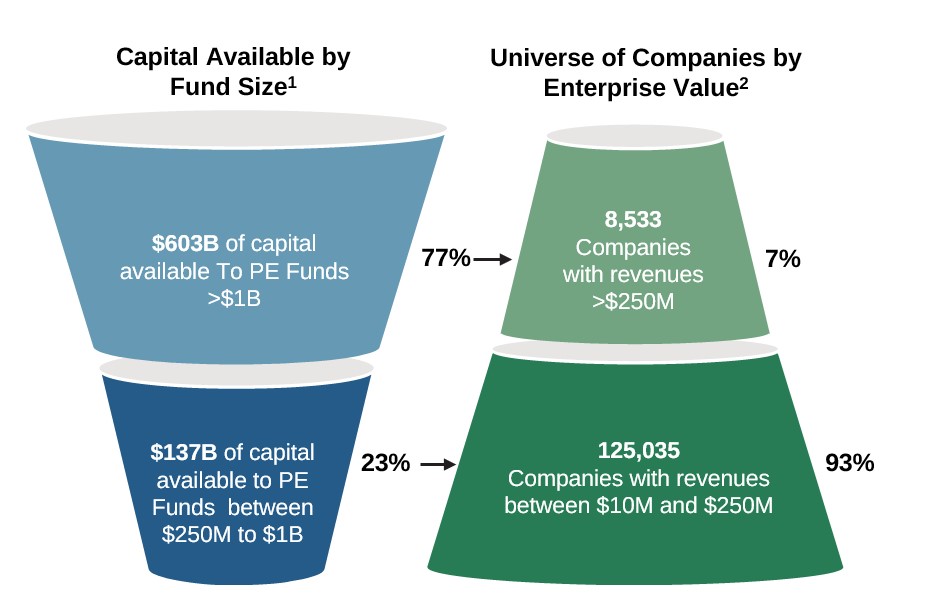 North American Lower Middle Market Buyouts
Top quartile managers have significantly outperformed their peers
Inefficient market and information is less accessible
Access to top quartile managers through deep relationships
Complement to existing large cap private equity allocation
Heavy Overweight to Secondary Investments
Intends to accelerate capital deployment and distributions
Potential to purchase at a discount
Shortens duration and helps mitigate the J-Curve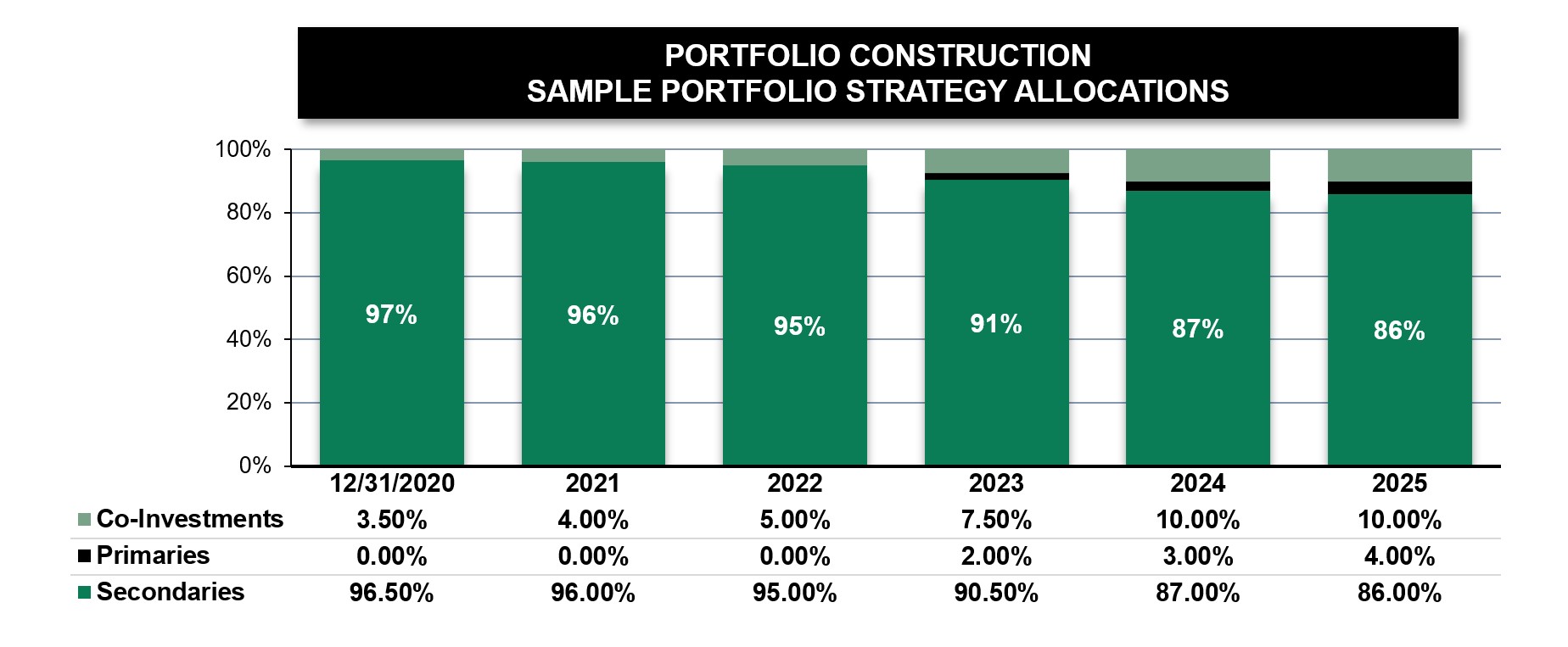 *IRR: Represents the internal rate of return of the Fund. IRR is a time-weighted average expressed as a percentage. The IRR of an investment is the discount rate at which the net present value of costs (negative cash flows) of the investment equals the net present value of the benefits (positive cash flows) of the investment, including the current value of unrealized investments. **ROR: Rate of return is the net gain or loss on an investment over a specified time period, expressed as a percentage of the investment's initial cost. ***As of 12/31/22
General Risks and Disclosures
Please carefully consider the Fund's investment objectives, risks, charges and expenses before investing. This and other information is in the Prospectus, copies may be obtained online at hatterasinvestmentpartners.com or by contacting Hatteras at 866.388.6292. Please read the Prospectus carefully before you invest.
This is not an offer to sell or a solicitation to buy the securities issued by Hatteras Evergreen Private Equity Fund (the "Fund"). The Fund is registered under the Investment Company Act of 1940 (the "1940 Act") as a non-diversified, closed-end investment company designed for long-term investors and is NOT a trading vehicle. An investment in the Fund is speculative and involves substantial risks. It is possible that investors may lose some or all of their investment.
The Fund is a private investment. As such, the Fund invests in private equity investments. In general, private investments involve a high degree of risk, including potential loss of principal invested. These investments can be highly illiquid, charge higher fees than other investments, and typically do not grow at an even rate of return and may decline in value. Private equity investments are speculative investments and are not suitable for all investors, nor do they represent a complete investment program.
The Fund differs from open-end investment companies in that investors do not have the right to redeem their shares daily. Instead, repurchases of shares are subject to the approval of the Fund's Board of Trustees (the "Board"). The Fund's shares represent illiquid securities of an unlisted closed-end fund, are not listed on any securities exchange or traded in any other market and are subject to substantial limitations on transferability. LIQUIDITY IN ANY GIVEN QUARTER IS NOT GUARANTEED. YOU SHOULD NOT INVEST IN THE FUND IF YOU NEED A LIQUID INVESTMENT.
The illustrations are not intended to predict the performance of any specific investment or security. The past performance figures do not represent performance of any Hatteras security and there can be no assurance that any Hatteras security will achieve the past returns of the illustrative examples.

Let's have a conversation about how we can partner together to help your clients achieve their investment goals.
8510 Colonnade Center Drive
Suite 150
Raleigh, NC 27615
P: 919.846.2324
F: 919.846.3433